Genre: Fantasy
Location: Calladyr University
Timeline: 692 Eradol Era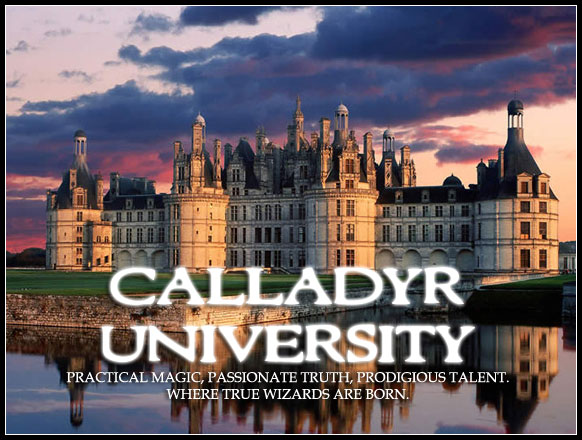 Dearest Graduate,
We are writing to inform you that your 10 year Wizarding School Reunion will be hosted in the Calladyr University Main Ballroom at Autumn Fest Eve. The Administration is thrilled to welcome back the Class of 692 Eradol Era (Long Live Eradol) for a full week of memorable nostalgia. You are permitted to bring one guest, please RSVP if you need additional guest seats. Our current year Graduating Class will be putting on a spectacular show for your amusement.
Practical Magic, Passionate Truth, Prodigious Talent – Calladyr University. Where true Wizards are born.
Sincerly,
Headmaster Seamus Ketarahorn.
Welcome to your 10 Year Class Reunion
Calladyr is a premiere Wizarding, Mage, and Sorcery University. (Less like Harry Potter and more like your Fantasyland Wizards!) The Class of 692 E.E. are coming for a week long reunion where they will once again meet their old classmates, teachers, friends and enemies. Come to impress everyone with how great you've been doing the past 10 years, or shamelessly lie about how much your life sucks. Attempt to get revenge on those you hated back in college, or perhaps win the heart of someone you had a secret crush on.